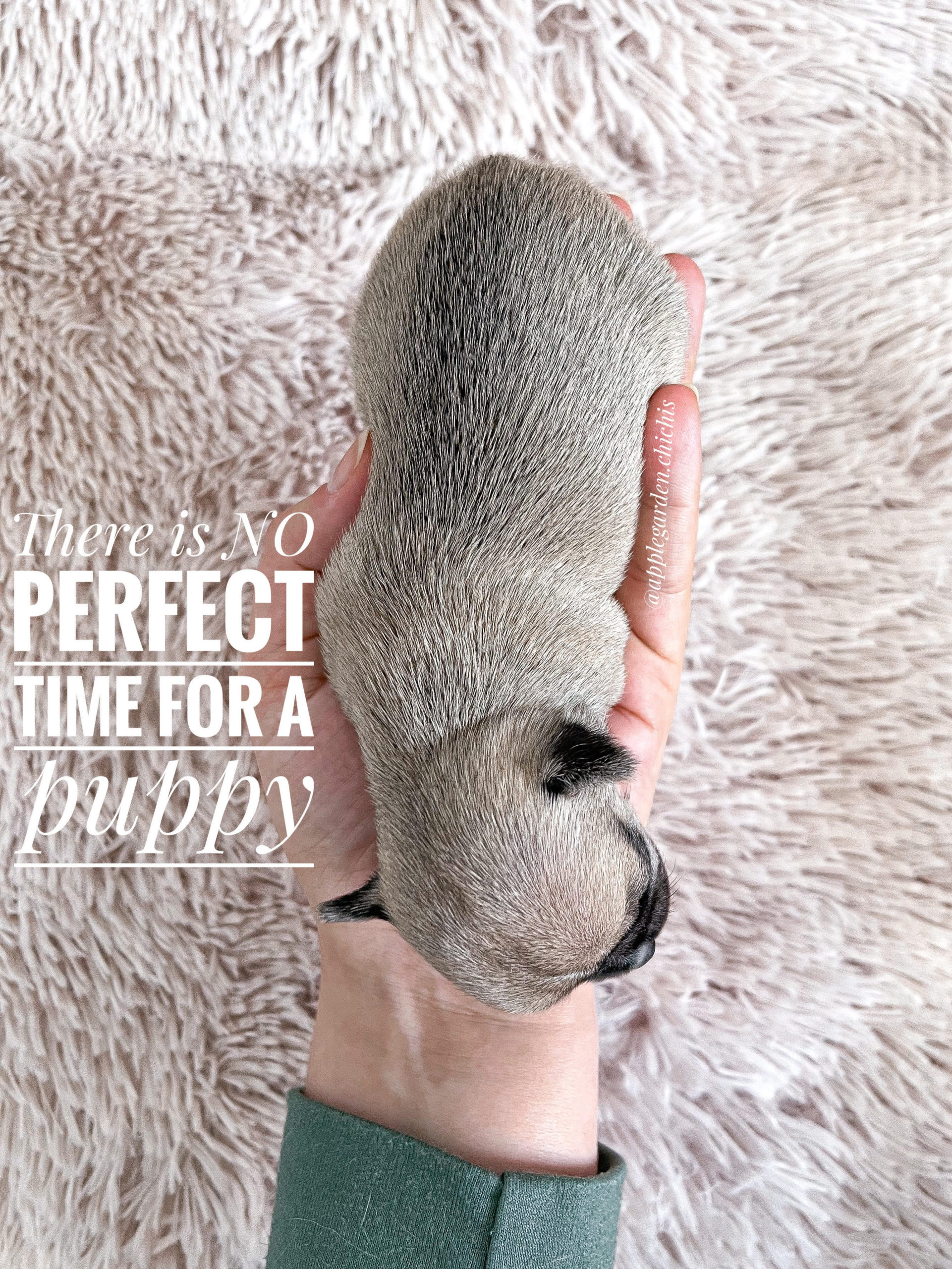 "We decided to wait until Spring to get a puppy" – a common response many breeders receive, luckily, I haven't had it much myself thanks to the families who we build relationship with before they adopt an Applegarden puppy. 
1 – But let's look at "winter puppies" from breeders' perspective…Many breeders, including myself, will have fewer litters Spring/Summer due to exciting dog show and travel plans, family getaways, etc. 
2 -The risk of DEADLY diseases such as Parvo Virus and Distemper is far higher Spring/Summer and newborn are more susceptible to it.
3 – A "winter puppy" will have all vaccine boosters completed by Spring time and will be safe to travel on all your Summer adventures.
4 – During the winter months we are mainly indoors and likely to pay more attention to what a puppy is doing, therefore both breeder and future owners will do a better job supervising and training.
5- All beginner training classes are great to take in winter indoors, and then be ready to do more advanced training outdoors in Summer. A 5m-6m old puppy will absorb everything you teach like a sponge!
6 – A "winter puppy" will get to meet all the friends/family over the holidays which is great socialization time! Car rides, crate time, and supervised play time are all excellent skills for a puppy to learn.
So is there ever REALLY a convenient time to get a puppy? The truth is NO, because regardless of the time of the year, the puppyhood has its difficulties and you will need to temporarily change your routine and adapt the schedule, but the short puppy time you are inconvenienced with, will yield a lifetime of companionship and joy!